The Ottercast hardware is based on Sochip S3 SoCs
(Allwinner ARM, 32-bit Cortex-A7, 128 MB on-chip DDR3 memory).

Fully open-source hardware, software, toolchain and full mainline Linux support ensure long usability and allow for free customization.
OtterCastAmp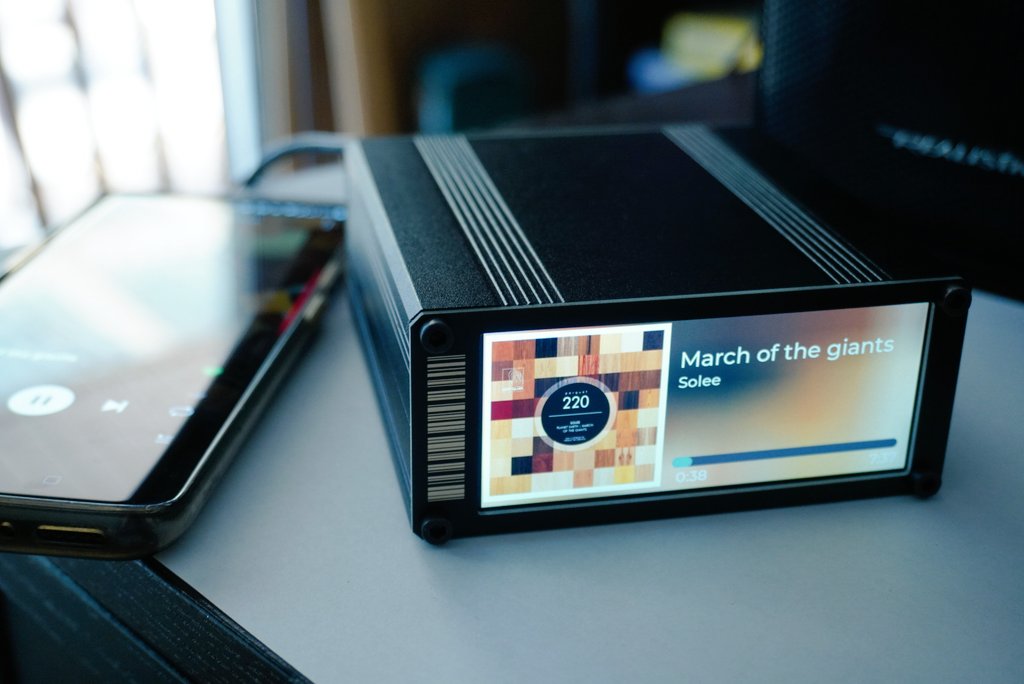 Development hardware, work in progress
OtterCastAmp is a
USB-C PD powered
,
4x 30W amplifier
with integrated streaming, large display, Ethernet and WiFi.
It can drive speakers and a subwoofer directly without external crossovers.
Based on 2x TAS5825M
Class-D amplifier
chips. Custom DSP settings can be configured.
Link to Twitter thread
Link to GitHub repository
OtterCastAudio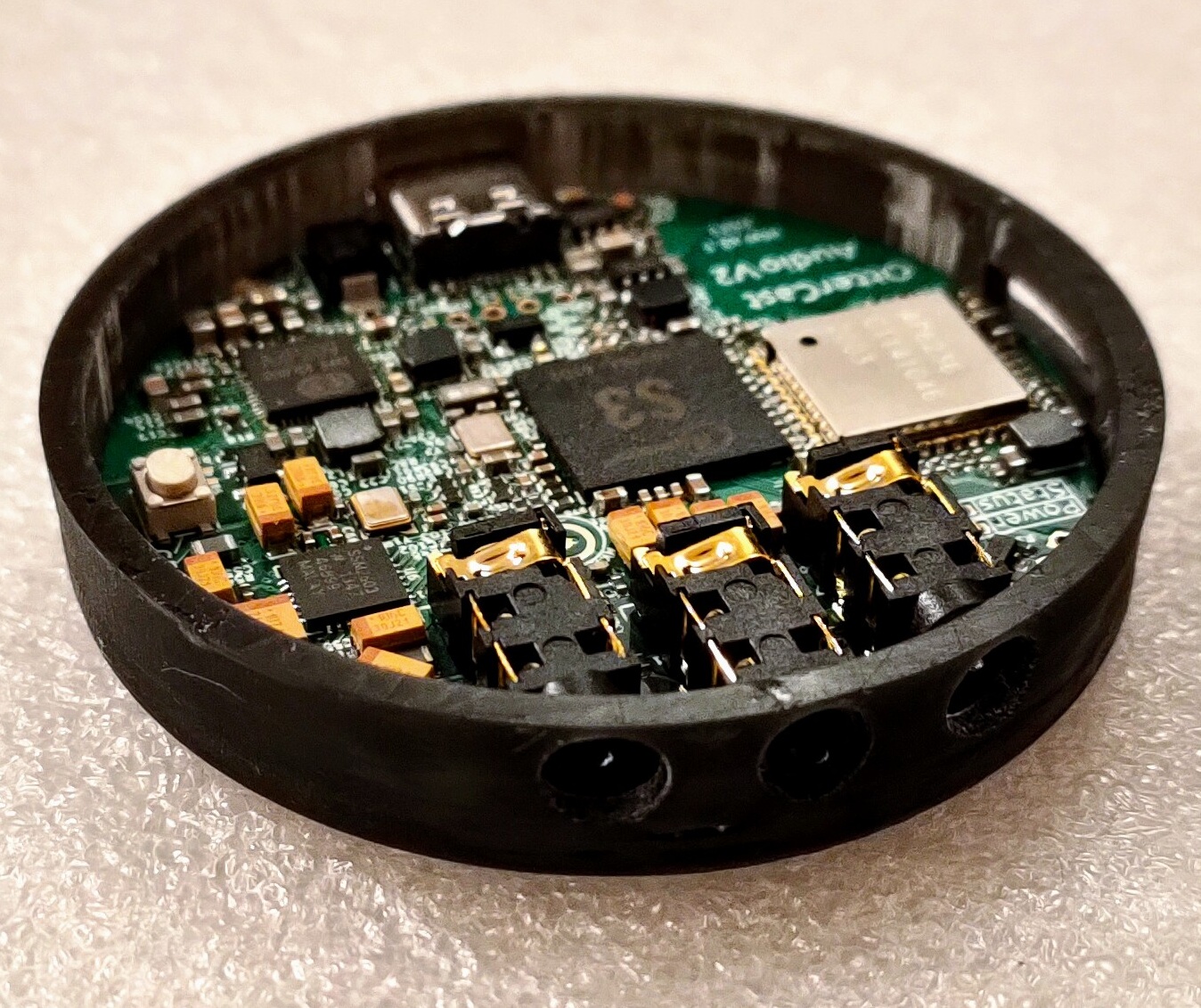 Development hardware, work in progress
OttercastAudio is a small (50mm diameter) audio streaming dongle. It supports synchronized multiroom audio, standalone Spotify streaming, with optional Ethernet.
Line-In port can be used to stream audio from devices like record players, tape recorders to many devices in the same network.
OttercastAudio also features an integrated headphone amplifier (30mW into 32Ω, 60mW into 16Ω).
Link to Twitter thread
Link to GitHub repository